Gold used car inspection geared for 2014 and newer clean title lease returns, fleet or rental vehicles
A flat $99 for clean title vehicles located in the area below (Vancouver, Washington)
PLEASE EMAIL US WITH THE LOCATION FOR AN ESTIMATE IF THE INSPECTION WILL TAKE PLACE OUTSIDE OF THIS AREA
If you're looking at a clean title 2014 and newer vehicles with less than 50K miles it is eligible for the $99 basic used car inspection special
We realize many are looking at newer/lower mileage vehicles that may be covered under a factory warranty and feel they don't need a full blown inspection. Many of these vehicles may be lease returns, fleet or rental vehicles. There's nothing worse than paying top dollar for a low mileage vehicle that has been damaged, abused, not had its recommended maintenance done, had paintwork or been in an accident. Be an educated and prepared buyer, every vehicle should be inspected no matter how new. Our gold inspection is a thorough but streamlined inspection designed with the newer/lower mileage vehicle in mind to save our clients money.
This more affordable inspection covers all of the major check points:
Included With Every Inspection
Vehicle history information
When available including ownership information/title information/crash/damage records
Service records
When available – these are the same records that are available to companies such as Carfax
Infrared Head Gasket/Exhaust Testing
Using an exhaust gas analyzer to test for potential internally failing head gaskets or mechanical engine performance issues by monitoring the exhaust stream
Computer/module scan/analysis
DEQ (emissions) readiness testing including a general scan of the engine control module (depending on age) to verify emissions readiness tests and/or use of an exhaust gas analyzer to determine whether or not the vehicle will pass the Oregon DMV/DEQ requirements required to register the vehicle in Oregon. Depending on the age of the vehicle we can report if/when there have been any recent computer resets, engine misfires, pending issues, past issues, perform cylinder balance tests and more.
Accident/paintwork reporting
We measure all exterior metal body panels to determine if the vehicle has been repainted and to determine whether it was due a simple cosmetic repair or an accident requiring extensive body work
The five processes above are what we consider the most important aspects of a complete pre-purchase inspection. No other inspection choice provides the thoroughness of the inspection itself and all the information necessary to make an informed decision like PDXinspections.
Mechanical: Engine/Drivetrain inspection
Fluid analysis
Complete safety systems inspection (Seat belts and airbags)
Your PDXinspections pre-purchase inspection report (.pdf) is emailed to you directly from the inspection itself within minutes of completion. Your inspection report is easily read/printed using your computer, smart phone, iPhone/iPad or any other mobile device capable of reading PDF's. They are easily read and understood, written in laymans terms with items of importance highlighted.
Our Gold inspection is designed for low mileage clean title newer vehicles likely still covered under warranty. The most important points are inspected. We still recommend you first viewing the vehicle in person prior to booking. What this inspection gives up when compared to our Platinum inspection, is some of the finer detail pertaining to condition/cosmetic points(noting finer details such as scratches/cosmetic damages), some of our component tests which in many cases are overkill on a lower mileage modern vehicle, lifting of the vehicle and a test drive.
This is a great deal for those who are considering purchasing a newer fleet/rental vehicle or someone who really just needs the insurance they're not overpaying for a vehicle that has been involved in an accident or had previous paintwork. 90% of used car buyers are still buying vehicles based on information from a piece of paper alone. Everyday we inspect "Clean Carfax" cars with paintwork from cosmetic and accident repairs. We can offer you a thorough inspection as well as upfront research including a history report for not much more than what you'd pay for the history report alone. Your PDXinspections report is still dispatched directly from the inspection and we typically can inspect any vehicle the same day assuming it is booked by 10am. Our $99 inspection is still more thorough and a better value than any other inspection you'll find. *Not acceptable for Salvage title vehicles, we will only inspect these vehicles using our Platinum inspection due to the extra time they take. Compare inspections – Inspection Specialist | Personal mechanic | Dealer | Independent
The choice is yours
We would still be happy to offer our complete Platinum inspection on any newer vehicle.



Vancouver ONLY
Gold/Newer car Inspection
2014 & Newer Clean Title with less than 50K Miles


Portland/Vancouver metro areas
Platinum Inspection
Our most complete & common inspection for the modern vehicle

$99 – Only available in the Vancouver Metro area seen in the map above
2014 and newer clean title vehicles with less than 50K miles ONLY - Book Below

Platinum Inspection Rates are based on the Vehicle, Location in Portland or Vancouver Metro areas and Mileage
Refer to the calculator on our Platinum Inspection order page

Research and History Report(s) Prior to Inspection
History Report Valued @ $30 Alone

Gold

Platinum

Powertrain
Computer/Vehicle Modules Scan

Gold

Platinum

Belt(s)

Gold

Platinum

Checking all Dipstick Accessible Fluids

Gold

Platinum

Head Gasket Test

Gold

Platinum

Exhaust Analyzer Readings

Gold

Platinum

Battery Condition

Visual Inspection Only

In Depth – Full Electronic Test with Readings

Cooling System

Visual Inspection Only

In Depth – Readings & Pressure Test when Applicable

Starting and Charging Test

Visual Inspection Only

In Depth – Full Electronic Test with Readings

Drivetrain Visual: Transfer Case/Axles/Driveline

Quick Visual Inspection (Vehicle is not lifted)

In Depth – Vehicle is Lifted to Inspect

Enhanced Mechanical Engine Analysis

Platinum
Only

Structural/Body/Paint/Exterior
Checking all Exterior Lights for Proper Operation

Gold

Platinum

Measuring Paint Thickness
(Reporting Repaint/Accidents)

Gold

Platinum

Body Condition

General Damage Report

In Depth – Reporting All Flaws

Frame/Uni-body Condition

Quick Visual Inspection (Vehicle is not lifted)

In Depth – Vehicle is Lifted to Inspect

Suspension/Tires/Brakes
Jack/Spare/Tools

Gold

Platinum

Tire/Wheel Condition & Wear

Quick Visual Inspection (Vehicle is not lifted)

Platinum
Only
Vehicle is Lifted to Inspect

Brake Inspection

Quick Visual Inspection (Vehicle is not lifted)

In Depth of Entire System – Vehicle is Lifted to Inspect

Steering/Suspension

Quick Visual Inspection (Vehicle is not lifted)

In Depth of Entire System – Vehicle is Lifted to Inspect

Tire Pressures

Platinum
Only
Included to take into consideration if the vehicle doesn't track straight

Interior
Airbags

Full Computer Scan/Visual Inspection

Full Computer Scan/Visual Inspection

Seat Belts

Gold

Platinum

Heating and Air Conditioning

Platinum
Only
In Depth of Entire System including Performance Testing with an infrared camera

All Interior Accessories Function/Performance Testing

Platinum
Only

Power Windows, Locks, Mirrors

Platinum
Only

Interior Damages/Cosmetic Report

Platinum
Only

Test Drive

*Vehicle is Not Test-Driven*

Platinum
Only
Complete Test Drive Noting Characteristics/Abnormalities
We perform on-site inspections wherever the vehicle sits throughout the day whether that be at a dealership, private sellers home or workplace (whatever is most convenient for the seller)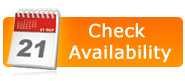 Monday, December 18th

Only 1 Monday Inspection appointment remaining. Please be sure to follow the directions to checkout as soon as possible to secure your inspection. All inspections must be booked online by 8PM the evening prior in order to guarantee your inspection - This is our last inspection day in 2018
Scheduling Frequently Asked Questions
Hours

Please refer to our days availability above. On the days we're performing inspections we're typically available to start inspections from sunrise to about 3:00PM. We are not currently performing inspections over the weekend.


How do I pick an inspection time?

Our availability above is only to show whether we're available to perform inspections on a given day, we always contact the seller (typically on the morning of the inspection) to arrange the actual appointment (our 30 minute arrival window) after payment is made. We can attempt to accommodate sellers requests when specified in the order (early inspections are easiest for us to do so).


Do I need to be present for the inspection

No, you're not required to be present for the inspection. Assuming you're local, we always recommend you first viewing the vehicle in person prior to booking an inspection. We strongly recommend avoiding having the vehicle inspected and planning on immediately purchasing it following the inspection in the same trip. This doesn't allow appropriate time to properly digest and consider our findings from the inspection and make an educated decision.


Do you have any backup same day availability?

Our same day availability is dependent on location when booking same day unless otherwise noted. We typically fill our schedule days in advance so while it is rare that we can accommodate same day inspections. We do often have changes to our schedule (canceled inspections, running ahead of schedule etc) that allow us to sometimes fit your inspection in. We do charge an additional $20 for "Same Day" inspections so please book at latest the night prior by 9pm to avoid these additional costs. If you need to check our same day/backup availability, feel free to

email us

with the Year/Model and location of vehicle, otherwise book your inspection now select the next allowable day for desired inspection date and be sure to check the same day box under additional instructions (be sure to include an additional $20 per the instructions) and we'll complete your inspection on the same day if our schedule allows.
---
Quickly and easily book your Gold/Newer vehicle inspection
PLEASE EMAIL US WITH THE LOCATION FOR AN ESTIMATE IF THE INSPECTION WILL TAKE PLACE OUTSIDE OF CIRCLED AREA OF THE MAP ABOVE PRIOR TO BOOKING AS ADDITIONAL CHARGES WILL APPLY
Credit/Debit Card Checkout
Secure your payment with a credit or debit card using our normal checkout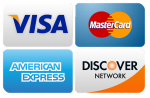 Simple 1 Page Checkout/Payment
Quickest Overall Booking
Credit/Debit Payment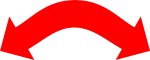 PayPal Checkout
If you use PayPal or would prefer to use our PayPal checkout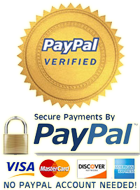 Redirect to Paypal for Payment after form is filled out for payment
Quickest for those with PayPal accounts
Guest checkout without signing up for PayPal
Other available payment methods such as checking account
Other PDXinspections Inspections


Platinum Inspection
Our most complete & common inspection for the modern vehicle
Learn more or book your Platinum inspection
Starting around $150 in NW Vancouver areas

Gold – New Car Inspection
2014 and newer vehicles with less than 50K miles only located in Vancouver, Washington
Currently Selected
Starting around $100 in NW Vancouver areas

Bronze – Basic/Budget Inspection
Older/high mileage/budget vehicles
Learn more or book your Basic/Budget Inspection
Starting around $100 in NW Vancouver areas