We have an inspection for every vehicle
All of our inspections start with research provided after booking when the VIN (Vehicle Identification Number) is included with your booking.

Included With Every Inspection
Vehicle history information
When available including ownership information/title information/crash/damage records
Service records
When available – these are the same records that are available to companies such as Carfax
Infrared Head Gasket/Exhaust Testing
Using an exhaust gas analyzer to test for potential internally failing head gaskets or mechanical engine performance issues by monitoring the exhaust stream
Computer/module scan/analysis
DEQ (emissions) readiness testing including a general scan of the engine control module (depending on age) to verify emissions readiness tests and/or use of an exhaust gas analyzer to determine whether or not the vehicle will pass the Oregon DMV/DEQ requirements required to register the vehicle in Oregon. Depending on the age of the vehicle we can report if/when there have been any recent computer resets, engine misfires, pending issues, past issues, perform cylinder balance tests and more.
Accident/paintwork reporting
We measure all exterior metal body panels to determine if the vehicle has been repainted and to determine whether it was due a simple cosmetic repair or an accident requiring extensive body work
The five processes above are what we consider the most important aspects of a complete pre-purchase inspection. No other inspection choice provides the thoroughness of the inspection itself and all the information necessary to make an informed decision like PDXinspections.

Check out our inspection processes in detail to compare your options.
This is how to use PDXinspections
You've done your research, found the vehicle, you've seen it driven it, and think this has to be the one!
Let the seller know that you'd like to have it inspected and that you'll be having PDXinspections come out to inspect it during our normal business hours of Sunrise to 3:00 in the afternoon. (We travel to dealerships, private sellers homes or businesses depending on what works best for them). Let them know we'll contact them to schedule.
You get the necessary contact information for the seller and vehicle and follow the directions on our site to instantly book/pay for your inspection. You're done – We'll take it from here
Once we receive your payment we confirm your booking via email including providing you your vehicle history report(s)ownership information/title information/crash/damage records, and service records when available.
We contact the seller when we expect to be in their area (typically on the morning of when the inspection is to take place) to introduce ourselves and confirm the time we expect to be in their area to start the inspection.
We email you again as soon as we make contact with the seller, have a confirmed inspection arrival window and an ETA on when to expect your inspection report via email.
We arrive within our pre-arranged arrival window, perform the inspection and instantly email your 4-6 page inspection report from the site of the inspection once complete.
You now have all the information you need to make an educated decision. We're available to answer any questions once you've received the report if you have them. You now have peace of mind to move forward or decide to move on with another vehicle.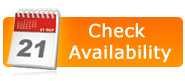 Nothing from Friday, February 23rd to Thursday, March 8th.
Scheduling Frequently Asked Questions
Hours

Please refer to our days availability above. On the days we're performing inspections we're typically available to start inspections from sunrise to about 3:00PM. We are not currently performing inspections over the weekend.


How do I pick an inspection time?

Our availability above is only to show whether we're available to perform inspections on a given day, we always contact the seller (typically on the morning of the inspection) to arrange the actual appointment (our 30 minute arrival window) after payment is made. We can attempt to accommodate sellers requests when specified in the order (early inspections are easiest for us to do so).


Do I need to be present for the inspection

No, you're not required to be present for the inspection. Assuming you're local, we always recommend you first viewing the vehicle in person prior to booking an inspection. We strongly recommend avoiding having the vehicle inspected and planning on immediately purchasing it following the inspection in the same trip. This doesn't allow appropriate time to properly digest and consider our findings from the inspection and make an educated decision.


Do you have any backup same day availability?

Our same day availability is dependent on location when booking same day unless otherwise noted. We typically fill our schedule days in advance so while it is rare that we can accommodate same day inspections. We do often have changes to our schedule (canceled inspections, running ahead of schedule etc) that allow us to sometimes fit your inspection in. We do charge an additional $20 for "Same Day" inspections so please book at latest the night prior by 9pm to avoid these additional costs. If you need to check our same day/backup availability, feel free to

email us

with the Year/Model and location of vehicle, otherwise book your inspection now select the next allowable day for desired inspection date and be sure to check the same day box under additional instructions (be sure to include an additional $20 per the instructions) and we'll complete your inspection on the same day if our schedule allows.
---
 Choose between the Platinum, Gold and Bronze choices below to learn more and instantly book your inspection



Platinum Inspection
Our most complete & common inspection designed for the modern vehicle or high value vehicle where detail is paramount
Hands down the most thorough used car inspection that exists
Our inspection is modeled after manufacture certified vehicle standards but are far superior as we run actual diagnostic tests on all systems (this isn't common with other inspection companies)
Extremely detailed and in-depth. We run many redundant tests on all aspects of the vehicle
Includes lifting the vehicle to inspect the undercarriage, exhaust, oil leaks, steering and suspension
The vehicle is test driven to note driving characteristics, abnormalities and to test brakes, cruise control, drivetrain and steering and suspension
Learn more | Starting around $150 in NW Vancouver – Actual inspection cost is based on the vehicle and its location | Book your inspection instantly 
Not ready to book an inspection and want to start with some research?

We include used car research and provide you a history report as part of your confirmation after booking. Not yet ready to book? We can provide this information up front if you'd like to do this prior to committing to a pre-purchase inspection.
Click Here
Once you have chosen your inspection from above, follow the instructions to easily and securely book on that respective page
All of our used car inspection reports are delivered via email and is easily read/printed using your computer, smart phone, iPhone/iPad or any other mobile device capable of reading PDF's. They are easily read and understood, written in laymans terms with items of importance highlighted
Sample PDXinspections Platinum Inspection Report