This payment page is for those who would like us to perform our research on a vehicle prior to booking an inspection. This is the same information we would provide with any of our inspections immediately after booking.
This $20 payment is to cover our research time and costs involved with including:
Vehicle history report(s) – We will always provide at least 1 of the well known vehicle history reports with your order
Vehicle service history information (when reported)
Recent auction information (if applicable)
Past accident photos (if applicable/when available)
Manufactures recall report
Recent pricing/listing history report (when buying from a well known dealership)
And any other relevant vehicle or dealer info
If you decide to pursue the inspection on the same vehicle after receiving this information we'll process a $20 credit back to your account after your order comes through.
*PLEASE NOTE* If you're ready to proceed with the inspection please use the checkout process on the respective inspection page, there is no need to make two payments as this information is also included with every order.
Credit/Debit Card Checkout
Go to secure history research order page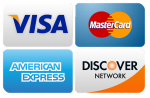 Simple Secure 1 Page Payment
Credit/Debit Payment
TERMS
Email is always the fastest and easiest way to reach us – Support@PDXinspections.com
Our phone number is 503-789-0168 if you'd like to try to reach us during business hours. Unfortunately we're often unable to answer the phone while out performing inspections however we'll be happy to return your call at the end of the day when returning to the office.
This $20 payment is to cover our research time including service history information (when reported), auction information, past accident photos (when available) and vehicle history report(s). We will always provide at least 1 vehicle history report with your order. If you decide to pursue the inspection on the same vehicle after receiving this information we'll process a $20 credit back to your account after your order comes through.
Our Full Disclosure/Terms and Conditions of service can be viewed on our Terms and Conditions Page
Or if you're ready to book your inspection feel free to checkout using your respective inspection below
---
---
---


Platinum Inspection
Our most complete & common inspection for the modern vehicle
Learn more or book your Platinum inspection
Starting around $130 in NW Vancouver areas

Gold – New Car Inspection
2014 and newer vehicles with less than 50K miles only located in Vancouver, Washington
Learn more or book your Gold inspection
Starting around $100 in NW Vancouver areas

Bronze – Basic/Budget Inspection
Older/high mileage/budget vehicles
Learn more or book your Basic/Budget Inspection
Starting around $100 in NW Vancouver areas