There are plenty of good cars on craigslist, but there can also be a lot of bad cars.
We always provide upfront research and at least one vehicle history report with every inspection. On average we end up refunding at least one inspection each week based on the information we gather.
Here is a perfect example of a "Clean Title" 2008 Honda Fit we were hired to inspect. Our client provided us with the correct VIN (not the VIN from another vehicle as advertised) which we were then able to find not only was it not a clean title car as advertised, but rather a Salvaged vehicle. Check out the pictures!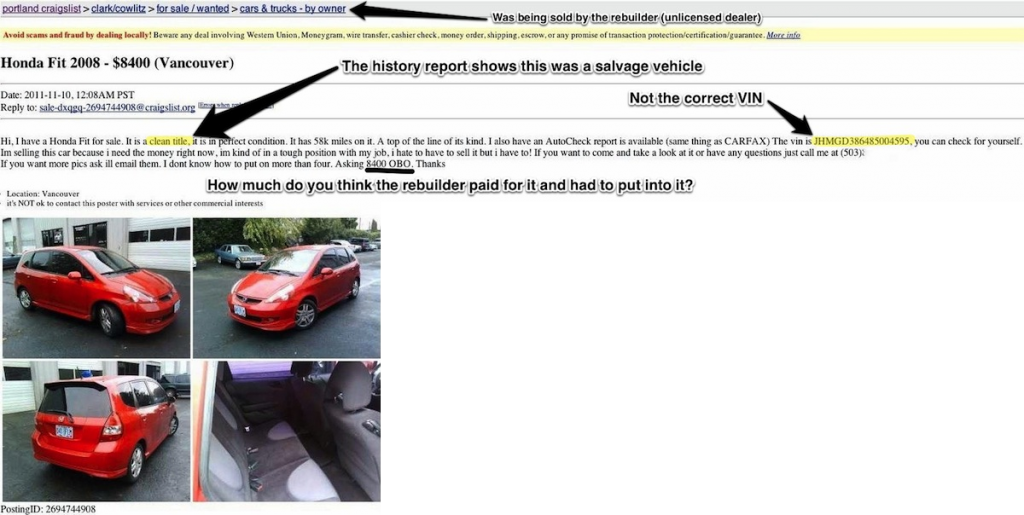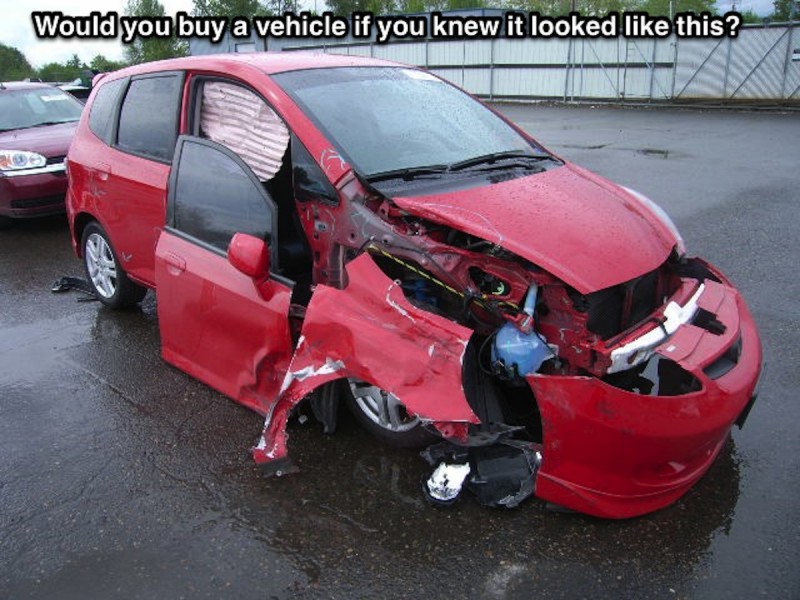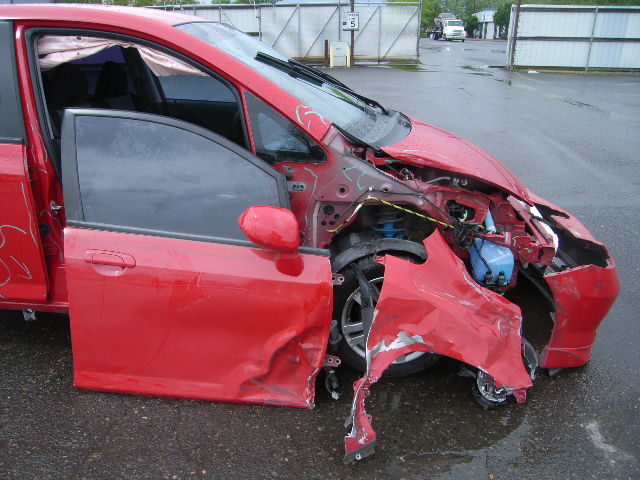 This Honda Fit was being advertised as a clean title car
Always get the car inspected, its cheap insurance to make sure you don't end up falling for a car like this!